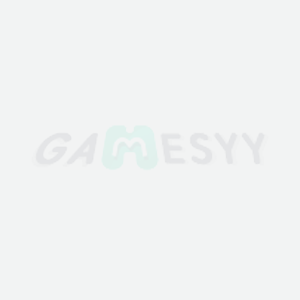 Honkai: Star Rail
Developer: COGNOSPHERE PTE. LTD.
You will feel that this whole world is a wonderland of exploration!
Platform:

Price:

$0

Date:

2023-04-06

Rating:

4.4
Honkai Star Rail is the most popular role-playing game at the current moment. Since this is a turn-based role-playing game, it is suitable for you to play with your best friends and other online players from different parts of the world. The combat is smooth and fantastic. It is highly possible for you to become addicted to the process of fighting against the other players. The stamina system is also good, but you should never underestimate the difficulty level of conquering all those fighters. All the fights are actually fierce.If you refuse to pay real money, you will come across many difficulties in front of different enemies. And sometimes, you may find that it is really hard for you to defeat your enemies. The good thing is that you can always play as a girl or a boy. As the game progresses, you will also unlock many amazing characters with special abilities and skills. Eventually, you will find your own favorite character.The challenge is great, but it is not a very bad thing for you to take all the challenges with courage because after you successfully conquer all the challenges, you will get all kinds of rewards. And the whole process of defeating all the other enemies and bosses can be quite rewarding. If you would like to, you can always buy five-star weapons for your favorite character. In this way, you will have the best gaming experience. Besides, this game contains many intriguing stories. And all these stories are super great. It is definitely worthwhile for you to be patient and invest your time and energy in chewing on the details contained in these stories because actually all the side stories are not stupid and they can help you get a better understanding of the personalities owned by different characters. Usually, these characters also have adorable appearances, so this whole adventure in this world is fantastic. There are many worlds available. In some worlds, you will be required to cure a certain planet's cancer. And on some planet, you may even find nuclear bombs, you must make sure that this planet will always be in peace and prosperity. So every time you successfully restore order on this planet by successfully destroying all your enemies by winning the battles, you will always feel so proud of yourself. The graphics are absolutely stunning. So you will do genuinely like how the characters look in this cool world. It will be so easy for you to put yourself in the shoes of these characters. Since the background music is also fantastic, you will have an awesome performance. And this game can keep your attention forever. Sometimes, your enemies can be strong, especially when you are faced with bosses. But you should always take advantage of all the free healers and other characters available to successfully defeat all these enemies. When you first step into a new world, you will always be faced with many problems. But if you choose to find all the mysteries behind these strange things or find solutions to different problems, you will always get the satisfaction of sorting things out by relying on your own wisdom and intelligence. Over time, you will no longer show strong reactions in front of powerful enemies. And you will have a clearer understanding of everything contained in this world. In the beginning, different feelings may dominate your consciousness and your mind. But if you do not have any feelings at all about the surroundings and the enemies that you may face, you will probably fail to enjoy any excitement. So there is no need for you to use your intelligence to judge whether a certain character is good-looking or bad-looking based on appearance. The most important thing is to enjoy the fighting and the whole environment by using your senses and your heart. The most important thing is your feeling. If you truly open yourself to this world, you will notice that all the characters with different skills and abilities are intriguingly attractive. Different fights will always elicit totally different feelings in you. All these fighting and the stories behind these fighting are actually meaningful because how you read these stories and what the stories tell about this new world will influence your fighting performance and how you feel about this world. If you can carefully read all these main stories and side stories, you will find the spirit and courage to fight bravely and strategically. All the stories in this game will influence your belief in this world. And consequently,these stories will influence your fighting experience. The most significant thing is that all these stories will inform your pleasures while you are fighting against your enemies. Actually, there is no such thing as a simple pleasure in this world. There is no such thing as a pleasure that is untainted by your understanding and your beliefs about what you are being pleasured by. So after you go through the majority part of the stories, you will know what beliefs you should hold in this world to continue your fighting adventure, which will give depth and meaning to your pleasure. And this kind of pleasure is not superficial, but deeper. When you fully immerse yourself in the pleasure of fighting against your enemies, you will get rid of emotionally-laden thoughts. The truth is that you will achieve some rare state of consciousness which will help you keep focusing on your fighting adventure. Every time you successfully take down an enemy, you will have a distinctive sense of satisfaction and you will have great enjoyment. The pleasure that you can derive via your senses by fighting against your enemies is enormous. You will get totally emotionally involved while you are faced with the bosses. Maybe in real life, you always feel that there is not much point in living and fighting. But in this virtual world, you will always feel that it is definitely worthwhile to fight against those enemies with a clear perception. It seems that nothing blocks your clear and simple perception while you are fighting against your enemies and the gigantic bosses. By getting rid of those unnecessary thoughts, you will have a much higher likelihood of directly perceiving whatever is happening on the battleground, which means you will have a bigger chance of winning. Sometimes, you will get so immersed in the fighting that you will not be really conscious of who you are fighting against. The only thing you know is that you are fighting. The feeling of bravely fighting without thinking about the targets or the consequences is great and addictive. You will be full of power and strength under such a mental state and you will feel that this whole world is a wonderland of exploration!