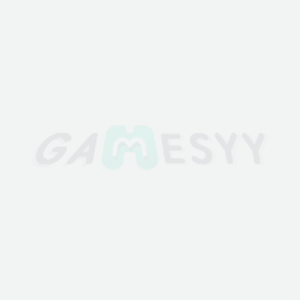 UNO!
Developer: Mattel163 Limited
You can always play this card game with your other family members.
Platform:

Price:

$0

Date:

2018-11-14

Rating:

4.5
UNO! is a classic card game. Maybe you have played many card games, but it is definitely worthwhile for you to try this classic card game, because it is really family-friendly. You can always play this card game with your other family members and with your best friends to have some fun time. There are different modes available. So it is impossible for you to become bored with this game within a very short period of time. In the meantime, you can also share your record with your friends. It is highly possible for you to become addicted to this game at the first sight. Besides, this game contains many new features. You can have the video chat while you are playing this game. And you will have different interesting themes. It is a perfect way for you to have some fun time with your best friends. If you can win the final victory, you will feel so proud of yourself. In order to win, you must get rid of all your cards as soon as possible. When you are selecting which card to discard first, you may hold your breath. Sometimes, someone would reverse. So you should be very careful about which card to drop first. The graphics are amazing. And the game mode is classic. The red plastic storage case is a new feature. It is better than the traditional cardboard box. As we all know, it is necessary for us to spend some quality time with our family members, which is also really essential for our happiness. So playing this card game is a great way for you to bond together. You will also get wild cards. It is amazing to get the wild cards, because you can use the wild cards as power-ups to destroy your opponents. When you get rid of your cards first, you will earn points from other players. If you are a veteran, you can also join the tournament. There is no need for you to worry that you will not understand the rules of this game, because there is a very considerate instruction guide. After you finish the instruction guide, you will have a very clear understanding of the rules. The colors and decorations may vary from round to round. So it is impossible for you to feel that this whole thing will get repetitive. It is also suitable for kids to play because it does not involve anything violent or unhealthy. If you want to win the standard card tournament, you need to earn 500 points first. Plus, you will have the golden chance to try 108 card decks with the scoring rules and different instructions. The most amazing thing is the multiplayer mode, which allows two to ten players to join one round each time. It is actually very easy for you to pick up this card game, but it is impossible for you to put it down. You just want to take turns matching a card in your hand with a current card shown on top of the deck, either by color or number. If your opponent chose a card with the red colour, you can also get rid of a red card or just a card with the same number. The special action cards deliver game changing moments as each special card can help you defeat your opponents. These special cards include Skips, Reverses, Draw Twos, color-changing Wild cards and Draw Four Wild cards and and so on. So until the last second, you just cannot give up. And you will find cards with red color, green color, blue colour, and yellow colour, plus the eight wild cards. If you fail to make a match, you must draw from the central pile. It is not a very good thing for you to get an extra card. So before you get rid of certain cards, you should think carefully. But sometimes you just have no other choices but to get an extra card. If this happens, there is no need for you to feel frustrated either. Anyway, when you are down to one card, you will win the final victory. So you just need to keep trying your best to get rid of the cards in your hand. And when you come close to the final victory, you should never forget to shout "UNO!" While you are playing this game, you will notice that everything is unpredictable. And the whole game is fast-paced. So there is just no time for you to think about other things. But you can always use the special cards to turn the tide. The skip card can help you skip two other players; the wild force swap card can help you change all the cards in your hands. So if you are one of the fans of card games, you will love this quintessential family game. You will laugh a lot while you are playing this card game with your other family members. In the meantime, you will also have happy conversations while you are deciding which card to drop. Each player will have seven cards with the objective of being the first one to get rid of all the cards. The cards are classified into four colors. Each color has the number from zero to nine. The special cards can help you skip a certain or more players. And there are also a number of wild cards which can force the next player to pick up the number four. When it comes to your turn, you should try to play a card from your hand to fit this card. You can just throw out the card which has the same color as the face card; or your card could be of the same number as the face card. If you cannot find any solution, you must pick up an extra card. So your goal is quite simple. You just need to try your best to get rid of your last card first. Obviously, this game is quick to play, but it will bring you enormous fun. And if someone just gives you the "gift" of changing direction, you can just repay the favor without hesitation. And you will have lots of fun by doing so. At last, there is some light tactical hand management around you. If you hold onto wild cards, you will have an easy finish. In a word, this is a perfect game for you to play with other family members. It is so nice for the three generations to laugh and play this classic card game together!